First things first, what is LEED? It stands for Leadership in Energy and Environmental Design, and is based on the US Green Building Council (USGBC) "LEED certification is a globally recognized symbol of sustainability achievement and leadership."
This certification provides any kind of building with the following amazing benefits:
34% lower CO2 emissions*
25% less energy consumed*
11% less water consumed*
From schools to offices to restaurants, your building can also be considered sustainable. Let's not forget that lack of clean energy has contributed to "large amounts of greenhouse gasses which cause climate change and have harmful impacts on people's well-being and the environment."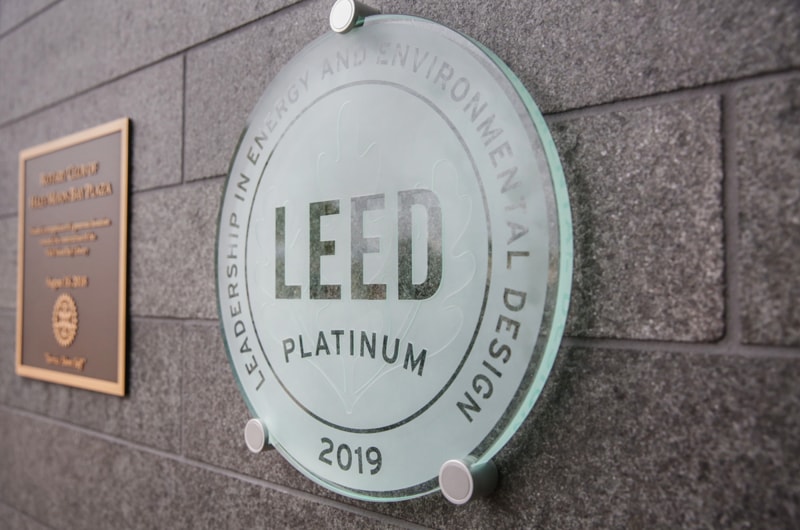 In addition, for years SUMAC has successfully supported clients around the world. SUMAC was able to support the Chicago Family Health Center to take care of their interests throughout the construction process, and as their sustainability consultants, to improve the environmental and economic performance of their project. The CFHC is now LEED Silver level certified! Additionally, it is worth noting that SUMAC has over 300 LEED projects all over Latin America, the Caribbean, and North America.
Click here to learn more about SUMAC's Projects
Some facts about LEED are that there are three levels of certification: Certified, Silver, Gold, and Platinum. Moreover, LEED has a variety of categories that you can choose from:
Location and Transportation.
Sustainable Sites.
Water Efficiency.
Energy and Atmosphere.
Materials and Resources.
Indoor Environment Quality Innovation.
Regional Priority.
Today there are over 14,000 LEED certified buildings all over the world, recognized as green buildings… In addition, sustainability increases health, safety, and saves money. It is time to not only join the competition as a leader in clean energy but to join the cause for a cleaner world. Consider becoming LEED-certified as soon as possible, SUMAC will walk with you every step of the way.