In the dynamic world of retail, where the shopping experience is important, the right architectural design can be a game-changer. At SUMAC, we specialize in providing top-notch retail design services that go beyond aesthetics; we're dedicated to creating spaces that not only stun, but also drive sales and captivate customers.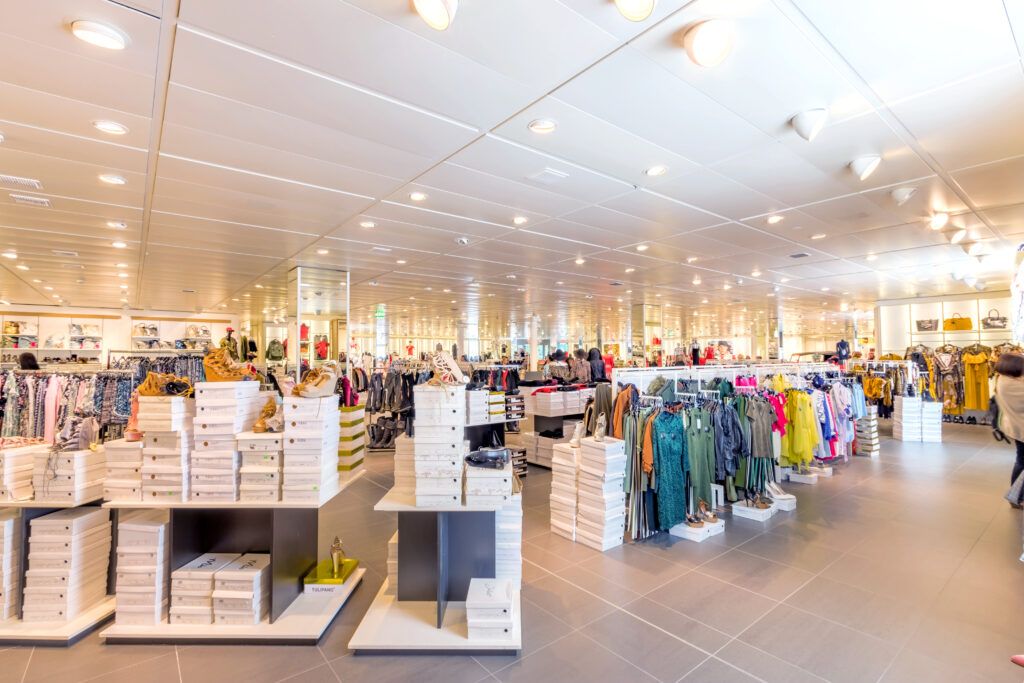 What is Retail Design?
Retail design is a mix of construction and aesthetics, functionality and creativity. It's the art of transforming every inch of a store into an inviting and purposeful space. The goal of retail design is simple: create an environment that not only makes shopping comfortable, but also influences customers to find and buy what they need.
In today's competitive market, your space is your cover letter. Every decision, from the architecture and engineering choices to the color of the walls, plays a crucial role in influencing customer behavior. It's about understanding science, and psychology, and infusing a sense of heart into your business. In doing so, you can create a retail environment that not only helps customers make decisions, but also forms lasting connections that drive your business forward.
Our specialized team at SUMAC are not just creative minds but retail visionaries. They're here to collaborate with you, to dive deep into your unique needs and aspirations. Together, we craft a design that's not only visually appealing, but also mindful of your budget and aligned with your goals.
Transform your space, elevate your sales
Retail Architectural Design can make a difference against competing stores. In a consumer world, where choices abound, retail design becomes your secret weapon. It is not only about creating good-looking spaces, but also about aligning your brand with your consumers' expectations. There are some key considerations that we need to keep in mind to ensure a successful and functional design. Some of these considerations include:
Construction management and supervision
Spatial flow and layout
Brand identity
Customer-centric design
Practicality and versatility
Technology integration
Environmental Impact
SUMAC´s team is dedicated to bringing your vision to life. Whether you're envisioning a new store, a renovation, or a full-fledged retail development, we possess the expertise and resources to tackle projects of any magnitude. Our offerings encompass comprehensive construction management and supervision services, meticulous construction documentation, and efficient permit processing for interior renovation projects.
Experience the power of exceptional Retail Design with us. We look forward to collaborating with you! Contact us.